Step 01
TEAM MEETING
Meet with your group by late December to discuss plans for conducting your sale. Then give us a call for your free colorful Strawberry sales materials to help promote your campaign.
Step 02
ADVERTISING
Advertise your Strawberry Fundraiser in your local publications, websites, social media and by displaying our free strawberry posters around your community.
Step 03
ORDER STRAWBERRIES
Place your order with us at least two weeks prior to your requested delivery week. Gather your volunteers to help unload your order upon arrival.
Step 04
CELEBRATE!
Thank your team members for a job well done and celebrate the money you have raised for your organization!
With Florida Fruit Association money grows on trees!
When it comes to raising money for your school, church, or organization, nothing beats selling fresh Florida fruit! Handpicked fresh and bursting with flavor, let your natural choice be a fruit fundraiser from Florida Fruit Association.
Check out our video to see how it works
Fundraising with Florida Fruit Association is as easy as 1-2-3!
GET STARTED
A Family Owned Company

We are a small, family-owned company with 20 years of experience supporting fundraising campaigns.
By choosing Florida Fruit Association for your fundraiser, you will get a wide selection of top quality products from the finest growing regions across the country.
LEARN MORE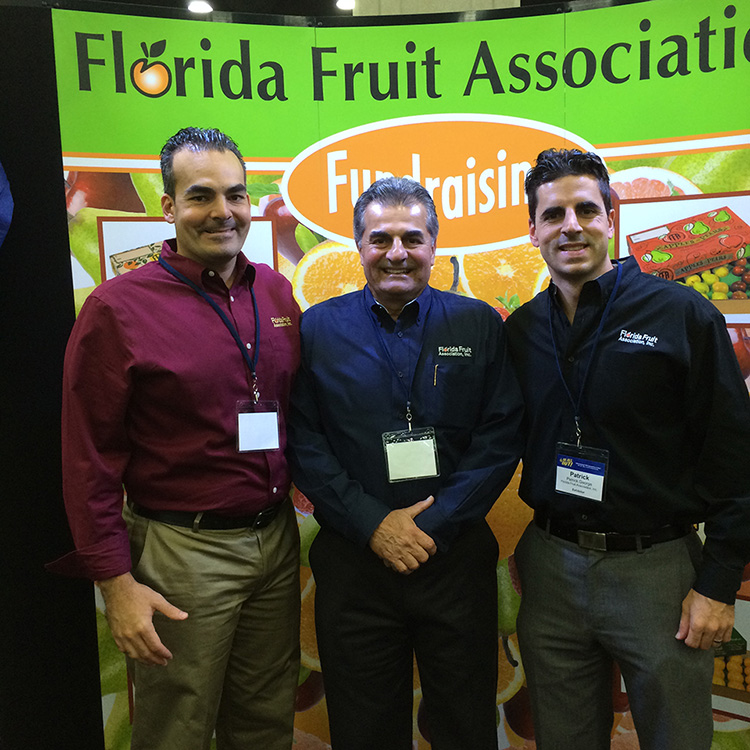 "We here at New Bethel U.M. Church would like to thank the Florida Fruit Association for delivering an awesome shipment of fruit. Our customers were very well pleased. As usual, you were very attentive to our needs and requests. We look forward to working with you again in the fall. Thank you!"
- Annette Purnell
New Bethel U.M.C. Church
Berlin, MD